Product Description
Our PP spiral guard is a high-quality, abrasion-resistant, and shapely guard. The application of the product is an affordable and expedient method to safeguard and prolong the usage period of hydraulic hoses, cables, and wires, thus avoiding anterior abrasion. This kind of guard is produced from extruding high-density polyethylene (HDPE). It can endure severe climates and particular operation environments. It adopts high and low-temperature resistant materials, showing excellent toughness, good elasticity, and complex deformation. The open-ended spiral design can realize easy installation on the spot, and there is no need to disconnect the line. The product has better anti-abrasion, anti-aging, and corrosion resistance properties than traditional metal spring guards.
Technical Data Sheet Of PP Spiral Guard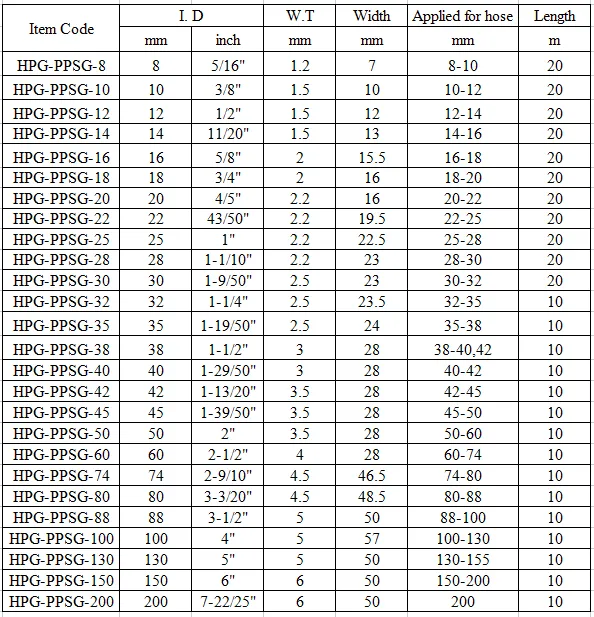 Features And Benefits
Spiral protection system
The strength of extension is 25 MPa at ambient temperatures
The wide range of tolerable temperature
Resistance to abrasion, oil, aging, and high temperature and low temperature
Energy conservation and environment protection
Attractive appearance
Easy installation
Anti-corrosion
Spiral Guard Hose Applications
This product is mainly installed in the external parts of products such as hydraulic and oil hoses. It protects mechanical construction hoses, oil hoses, wires, and cables in farming and car application fields.