Sand blasting hose delivers sand, cement, and other abrasive materials with high-velocity flow. This sand blast hose possesses durability and abrasion resistance. It is a kind of anti-twisting hose. It can endure external and internal abrasion. The inner layer can dissipate static electricity and prevent dangerous electric shocks. As a kind of light sand blast hose, this product with thin walls can reduce operators' physical exertion.
Technical Data Sheet of Sand Blasting Hose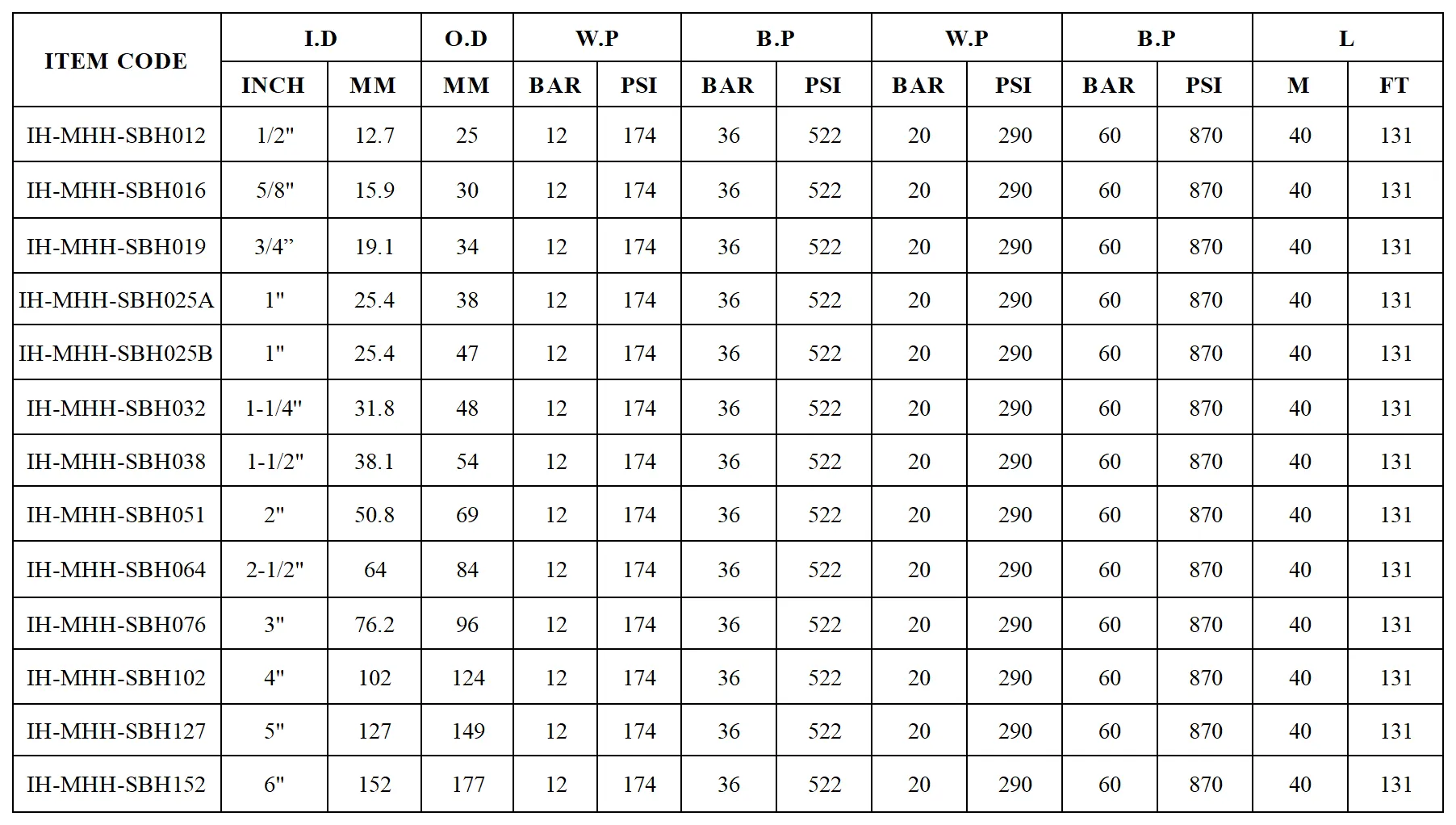 Sand Blaster Hose Structure
Inner Tube: Smooth black synthetic rubber
Reinforcement: Synthetic cord with high strength
Cover: Abrasion-resistant wrapped black outer layer with smoothness
Abrasion Loss Value: Acc DIN 53516≤60mm³
Temperature Range: -40℃—+70℃(-40℉—+158℉)
Sand Blast Hose Applications
The sand blaster hose is mainly applied to cleaning, rusting, sandblasting, and other surface handling work in shipbuilding, bridges, hydroelectric power stations, mining, and construction industries.
Wear-resistant
Able to withstand high working pressure
Excellent flexibility contributes to adapting to a variety of working environments.
Anti-aging
Weather resistance
Long using period
Economical and efficient
As one of the excellent sandblast hose suppliers, we can provide this product with a specific size based on your demands.
Match up with standard couplings and fittings such as nozzle.