Product Description
PVC fiber reinforced hoses are characterized by superior chemical and physical properties. Thanks to such properties, it is ideal for delivering water, oil, and gas. It's perfect for construction, industrial, agricultural, fishery, food processing, and household applications.
Technical Data Sheet of PVC Fiber Reinforced Hose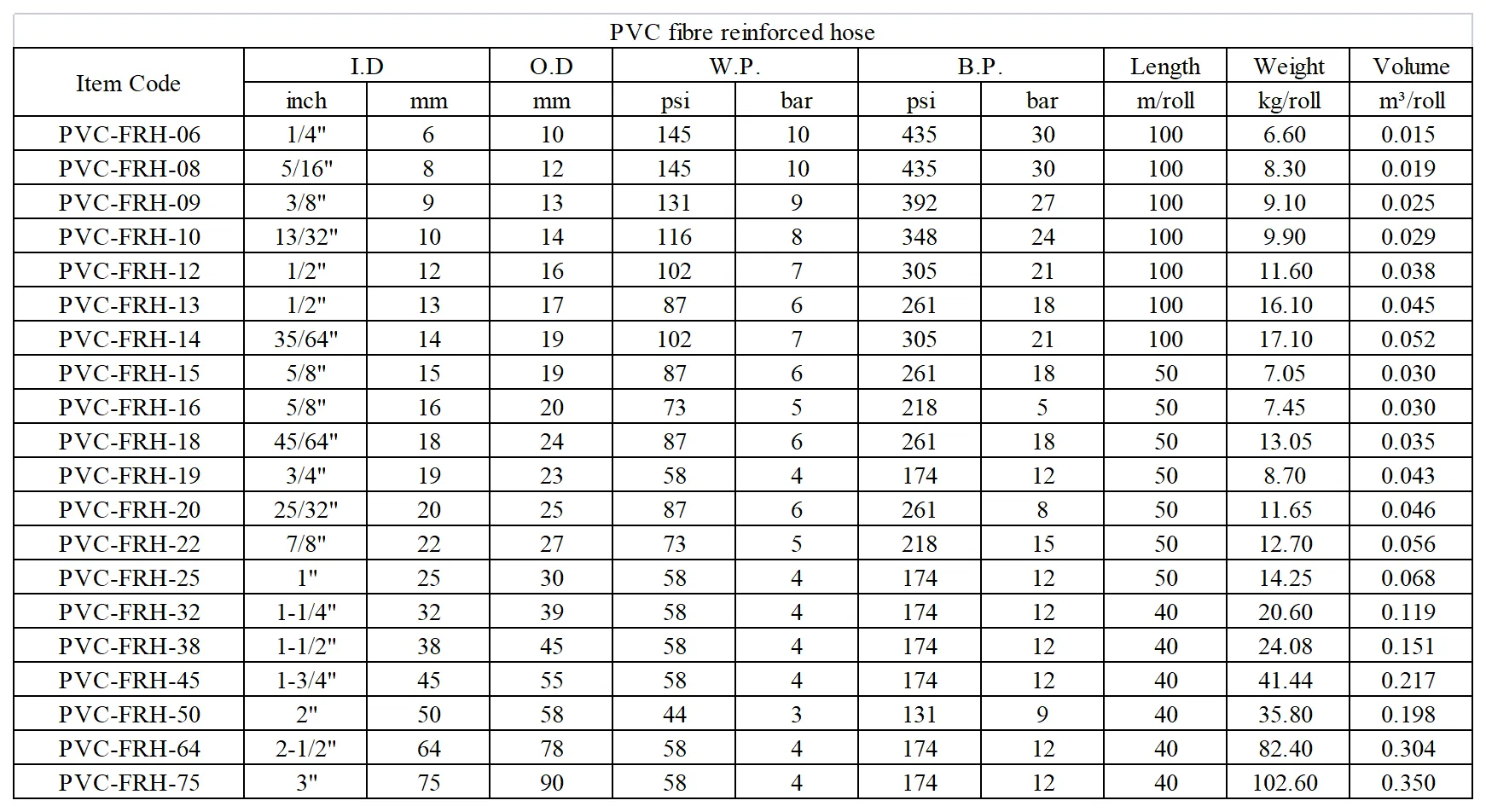 Features And Benefits
Non-toxic and odorless.
Flexible, transparent, and durable.
Lightweight, soft, and easy to handle.
Good resistance to abrasion and corrosion.
Colorful symbol lines on the surface look beautiful.
PVC Fiber Reinforced Hose Applications
PVC fiber reinforced hose is ideally suited for delivering water, oil, and gas at regular pressure working conditions. It is appropriate for factories, farming, building, fishery, and household use. The hose is made from unique food-grade material and can convey milk, beverages, distilled liquor, and other foodstuffs. It can also be served as a PVC shower hose.