Product Description
The PVC lay flat hose is also known as the discharge, pump, and lay flat hose. It is designed to deliver water, mild chemicals, irrigation, minerals, construction fluids, and industrial and agricultural liquids. It is reinforced by a continuous, circularly woven polyester strand with high tensile strength. The PVC layflat hose is simple to roll up, store and move.
Technical Data Sheet of PVC Layflat Hose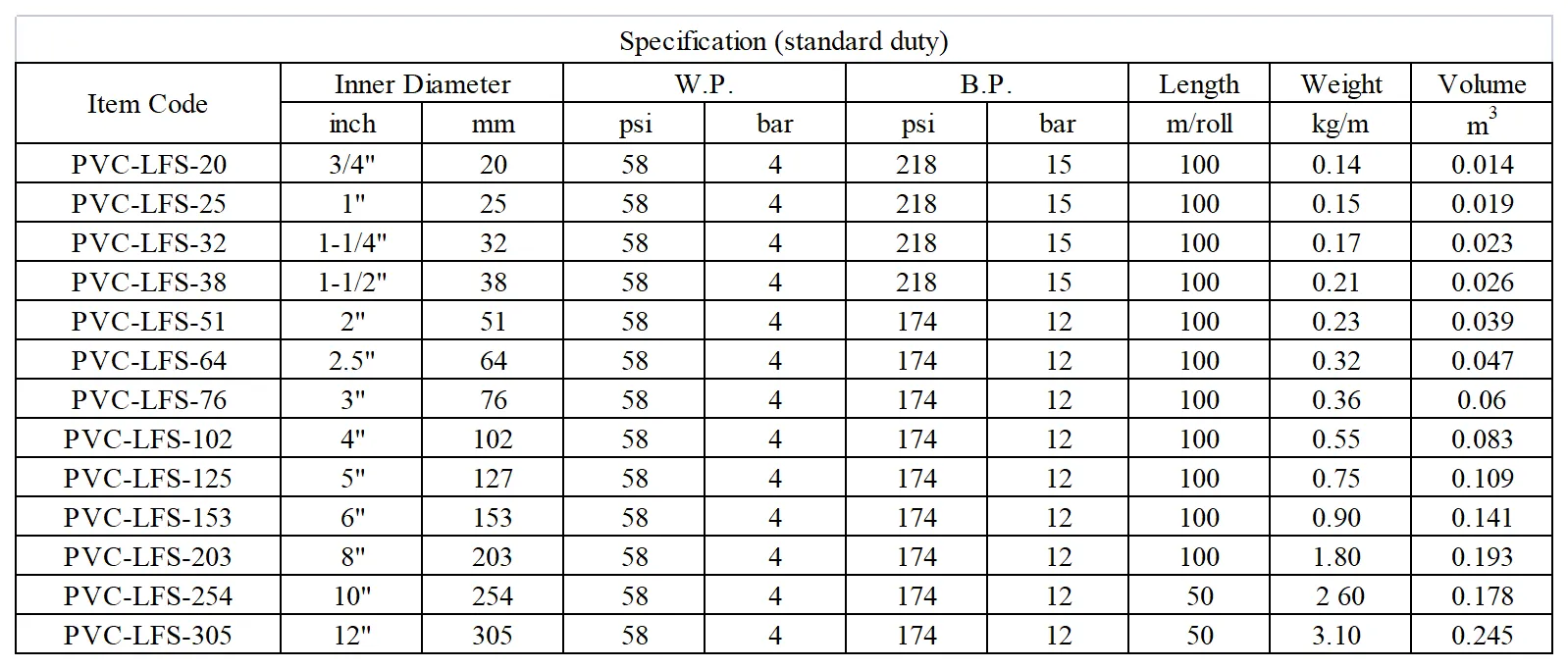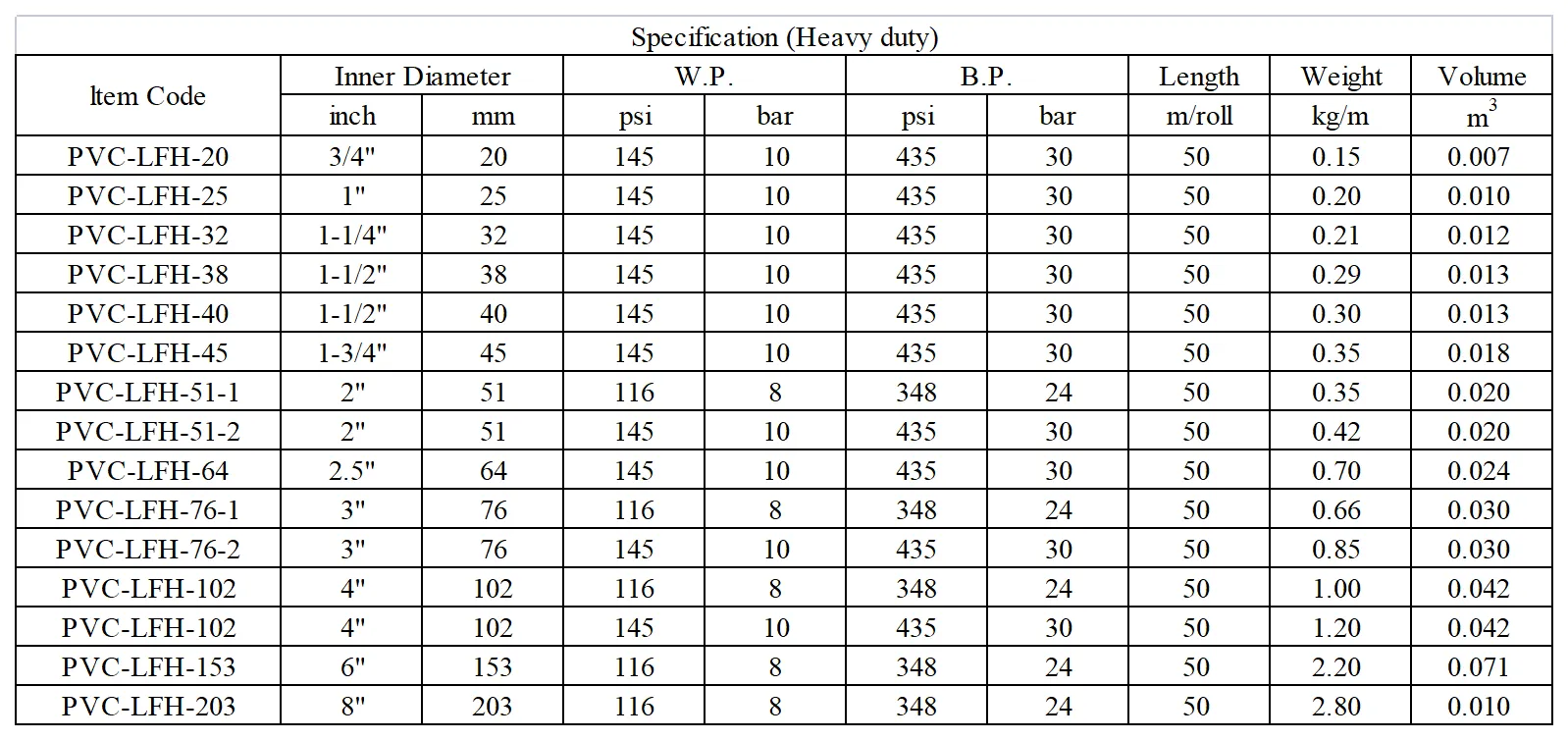 Features And Benefits
Flexible and lightweight.
Excellent resistance to oil, grease, and chemicals.
UV resistant to withstand changeable outdoor conditions.
Environmental-friendly, nontoxic, and odorless.
Easy to roll up for compact storage.
It is kink-resistant and not easy to twist.
Continuous high-strength and tensile polyester fiber is woven for durable service life.
Watertight, no leakage, and burst.
PVC Layflat Hose Applications
PVC layflat hose is available to meet the needs of the vast majority of drip irrigation systems and sprinkling irrigation systems under different pressure conditions connected with hoses, drip tapes, and irrigation pipes. It is also suitable for agricultural equipment, water pumps, construction, mines, and marine applications.