Product Description
The floating dredge hose contains some layers. A floating body safeguards the inner layer of the floating dredge hose. The reinforcing rubber shell protects the lateral side of the floating body. We can provide various design patterns. The cover comprises a rubber compound resistant to stormy waves and corrosion. Our product is high-quality with excellent performance, durability, and high working pressure.
Technical Data Sheet of Floating Dredge Hose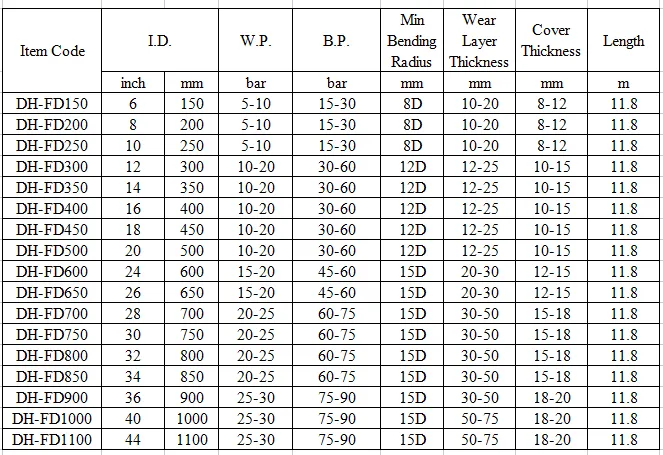 Features And Benefits
Easy to assemble.
Corrosion and stormy waves assist.
Anti-ultraviolet and anti-ozone.
The single foam-floating layer can avoid water absorption.
The part of the hose above water should be more than 20% of the total volume.
Flanges can be customized according to demand.
Large bending angle.
Floating Dredge Hose Applications
This hose can be used for discharging seawater, silt, and sand in ports and terminals in rough waters and other dredge application devices. Also, it can be applied to the partial construction of ports and airports.