Product Description
The hydraulic rubber hose is designed to convey the hydraulic oil fluids through the tube made from oil-resistant synthetic rubber.
The flexible hydraulic hose has an inner tube, a high-tensile reinforcement layer, and an outer synthetic cover. The oil-resistant tube is an effective channel to transfer oils or fluids between different components to form a hydraulic circuit. The reinforcement layer is a high-tensile braided steel wire, which can work under high pressure and prevent wear and tear. The outer cover is a synthetic rubber, which has excellent resistance to weather, abrasion, aging, corrosion, ozone, UV, etc. Therefore, it is highly durable to provide a longer service life.
Technical Data Sheet of SAE 100 R2 / EN 853 2SN Hydraulic Rubber Hose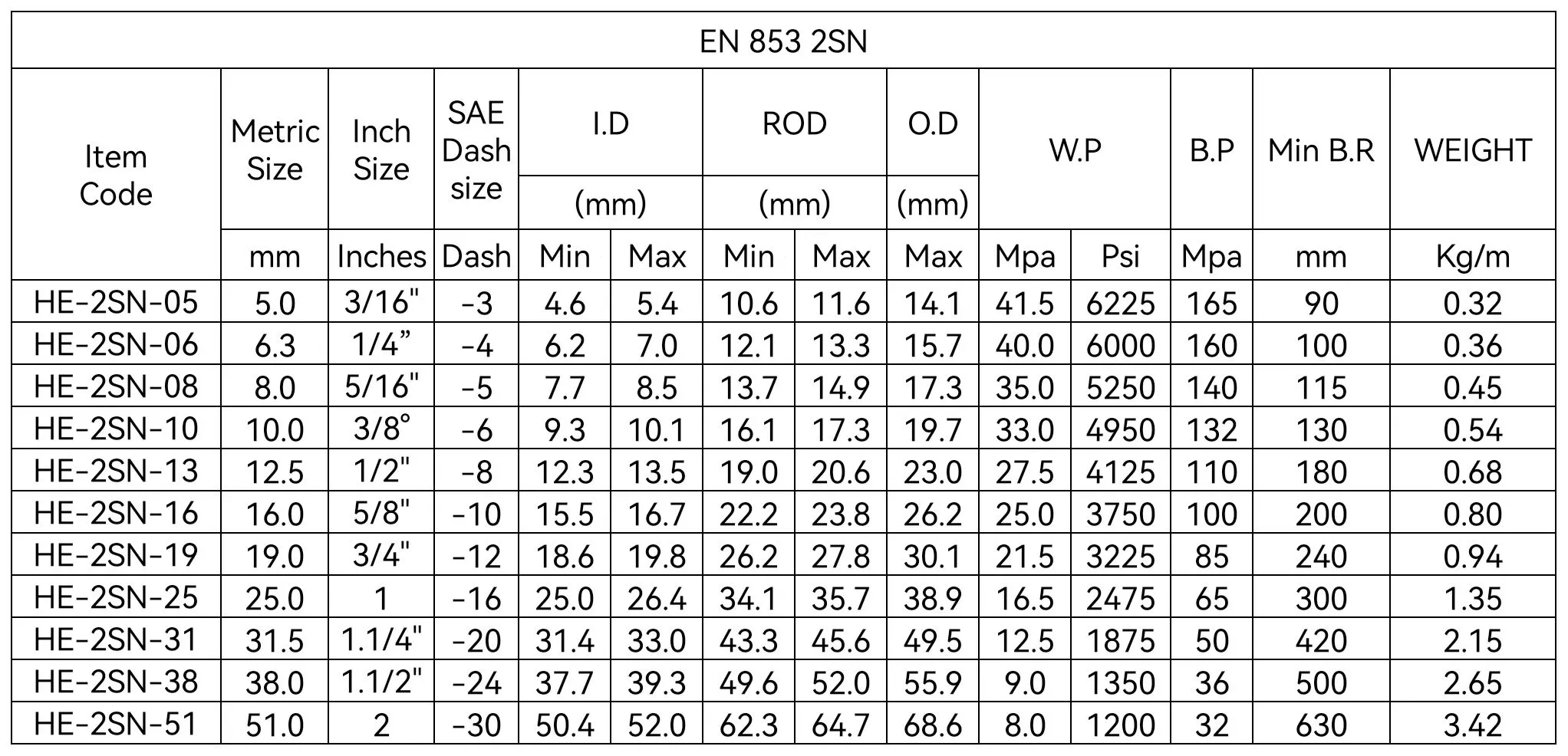 Features And Benefits
Oil, weather, corrosion resistance, and high tensile strength
It has extensive temperature ranges from -40°C to +120°C
Able to withstand high pressure and harsh working environments.
It complies with stringent industry standards such as REACH and RoHS.
Rubber Hose Hydraulic Application
Suitable for various applications in industry and agriculture fields, such as agriculture tractors, self-discharging trucks, and hydraulic equipment.