Product Description
SAE 100 R1 reinforced hydraulic hose is widely employed for medium-pressure hydraulic systems. It can work under higher pressure compared to other rubber hoses owing to its high tensile braided steel wire reinforcement.
The hose comprises the inner tube, reinforcement, and outer cover. The tube is made from synthetic rubber with excellent oil resistance features, which allows the hose to deliver oils or fluids more effectively. The reinforcement layer comprises one single layer with high-tensile braided steel wire. It makes the hose work well in high-pressure applications. The outer cover is made from rigid synthetic rubber, which keeps the hose resistant to weather, aging, abrasion, corrosion, etc.
Technical Data Sheet of SAE 100 R1/ EN 853 1SN Hydraulic Rubber Hose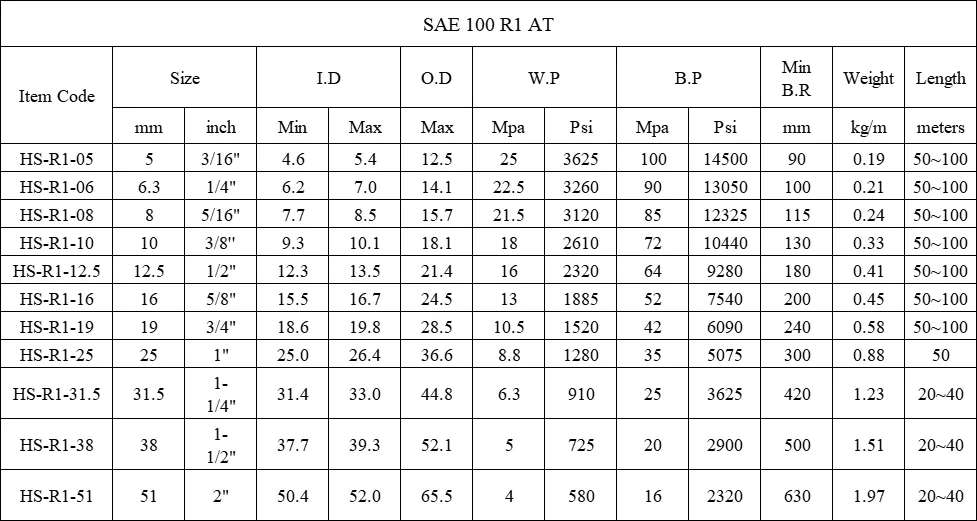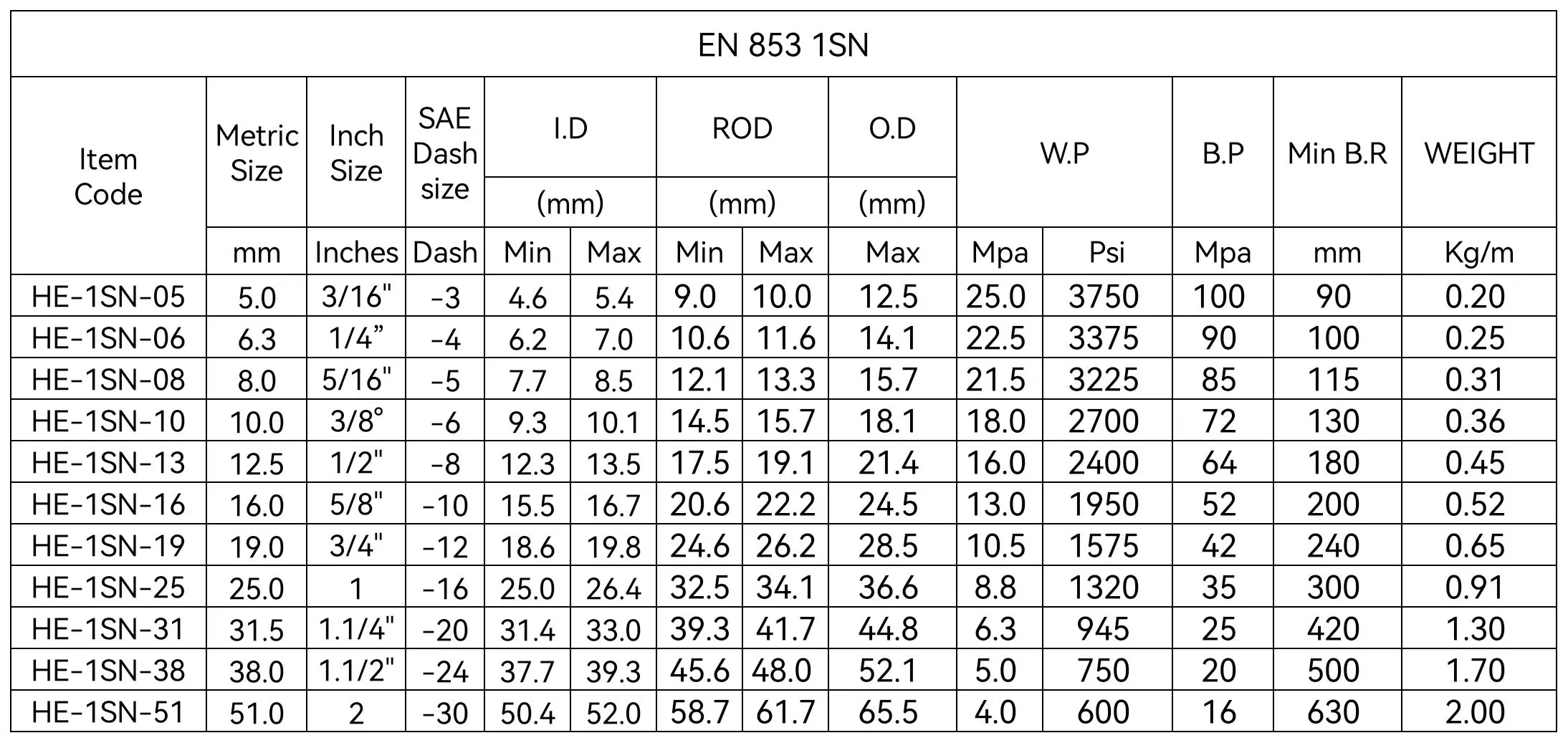 Features And Benefits
Oil, weather, corrosion, and abrasion resistant
Broad temperature ranges from -40°C to +100°C
A highly flexible and solid structure delivers a longer service life
Hydraulic Rubber Hose Application
It is suitable for various low-medium pressure hydraulic applications. Such as hydraulic engines, mine hydraulic support, forklift truck, oilfield exploitation equipment, and mine, road, and construction machinery.