Product Description
EPDM steam hose is designed to convey saturated and pressurized hot water in steam cleaning, steam pumping, heat control, fire-prevention services, and food processing applications. They are mainly used to stand up to high temperatures and pressure.
It has three parts: inner tube, reinforcement, and outer cover. The tube is made from smooth and high-quality EPDM synthetic rubber, resistant to high temperatures. The hose can securely transfer steam as a result. One or two layers of braided steel wire with high tensile and high strength are used as the reinforcement. They give the hose a sturdy structure to work well under high pressure. The cover is made from high-quality EPDM rubber, with exceptional ozone resistance, weather, aging, corrosion, and abrasion resistance. The hose is durable for long service life and is not easy to crack, burst, or crush.
Technical Data Sheet of EPDM Steam Hose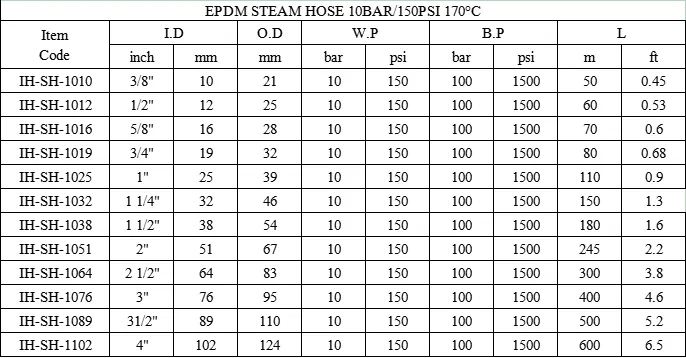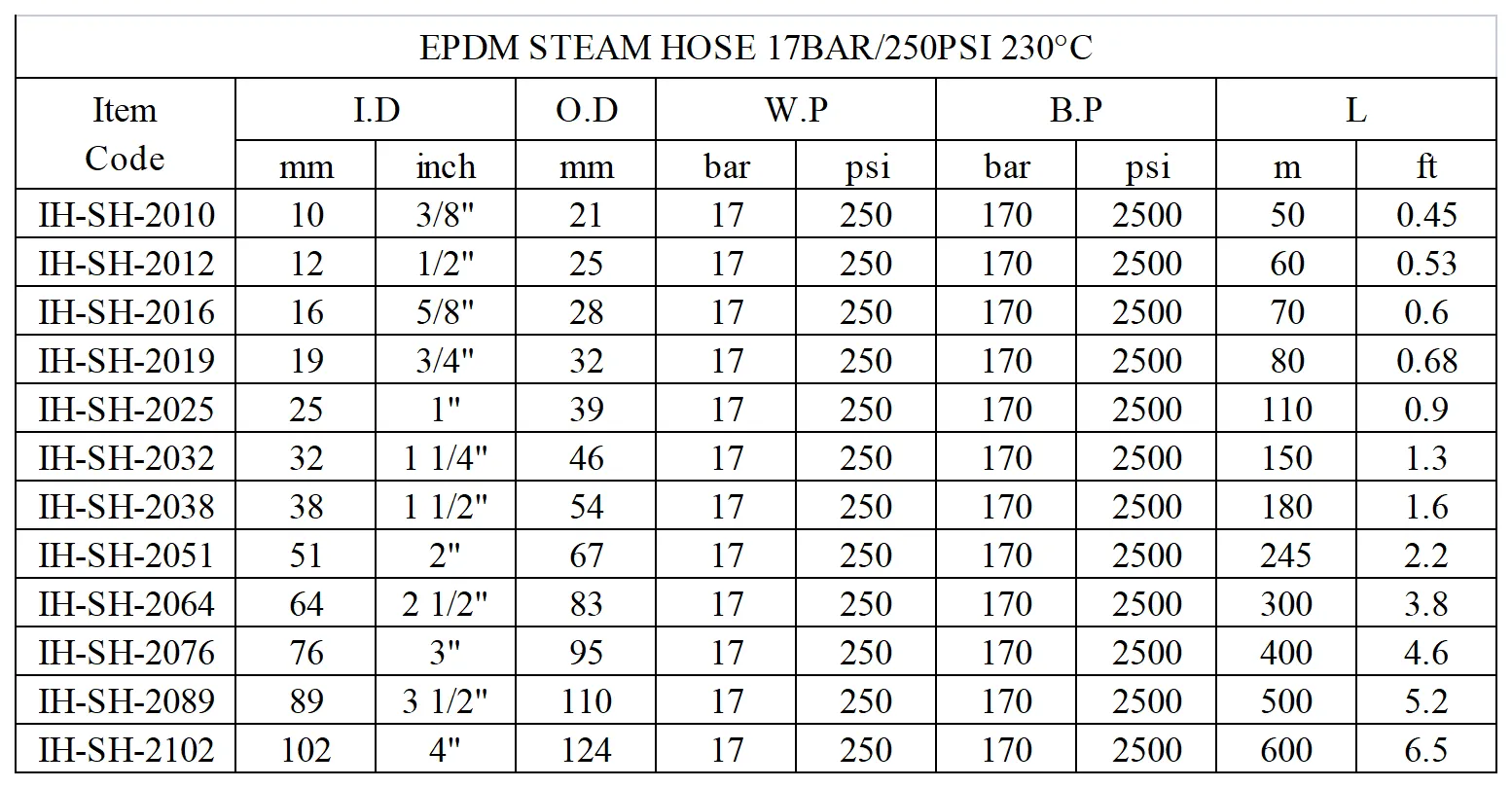 Features And Benefits
Excellent high temperature and abrasion resistance
Weather and ozone-resistant
Resistant to burst, crack, and crush
Excellent resistance to chemicals, acids, solvents, etc.
Anti-aging and durable
Flexible, lightweight and anti-shock
EPDM Steam Hose Applications
The steam hose is typically designed to transport saturated steam or superheated water in the chemical, petroleum, and shipbuilding industries. The hose is flexible and shockproof, ideal for steam cleaners, injection molding machines, food handling and processing, and other industrial and chemical equipment.