Product Description
The water suction and discharge hose combination is designed to suck and discharge water and non-corrosive fluids from one place to another. It has a rigid reinforcement structure that helps the hose remain in shape when not in use and prevents the hose from cracking. The hose is made to lay flat when it is not in use. We have advanced equipment and a skilled team to manufacture products that meet our customer's expectations.
Technical Data Sheet of Water Suction And Discharge Hose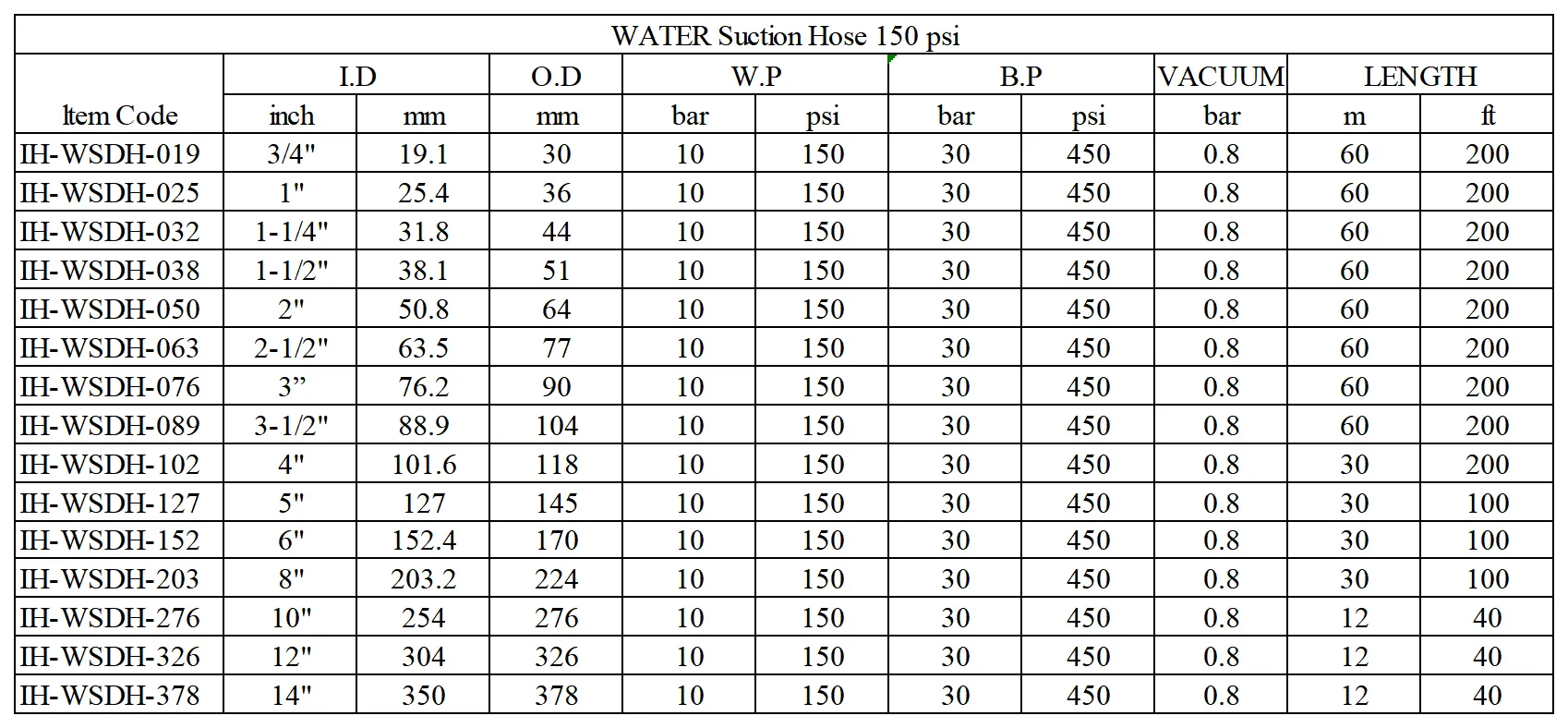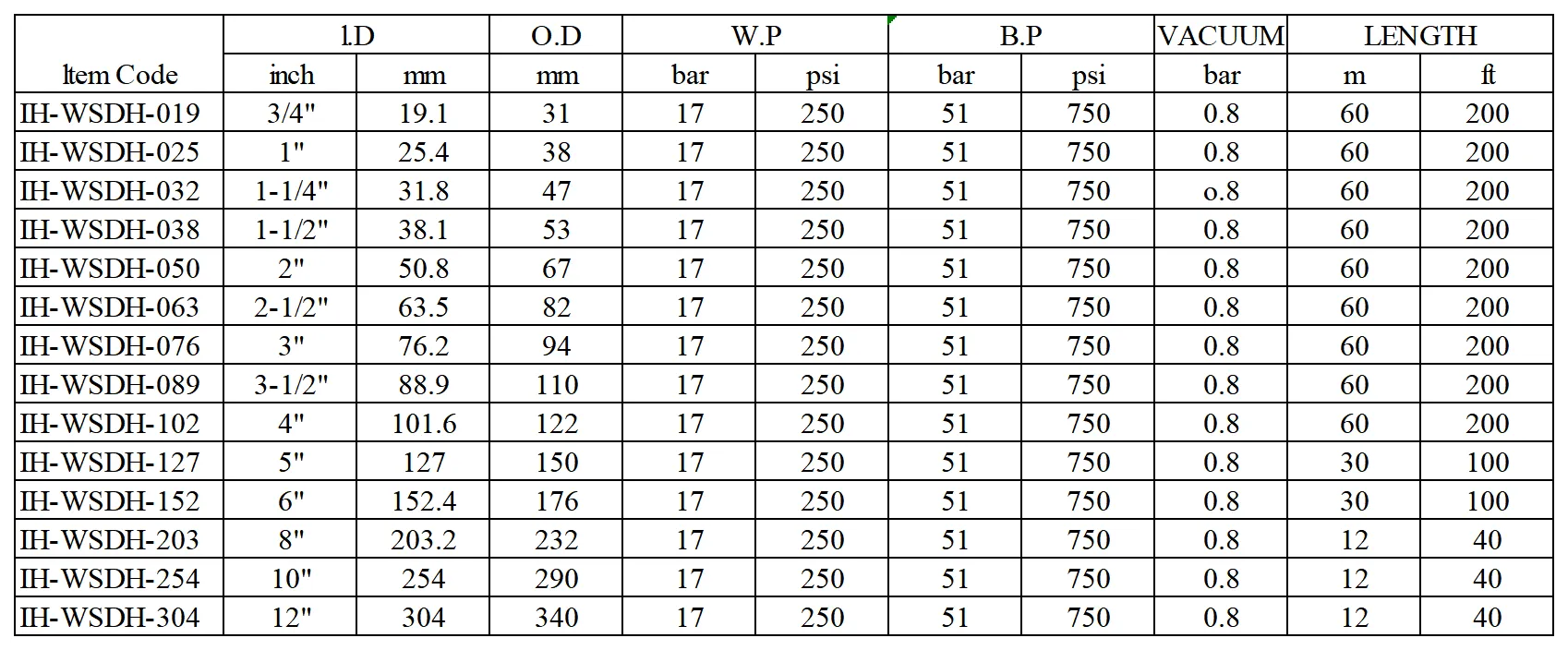 Features And Benefits
Excellent flexibility
Lightweight and durable
Easy to operate and handle
Weather, ozone, and corrosion resistant
Product Applications
Water suction discharge hoses are generally used in various industries, such as construction, mining, agriculture, and industrial.