Product Description
The sewer jetting hose has excellent durability and a tight bend radius. It is highly kink-resistant and abrasion-resistant to prevent the buildup of mold and fungus on sewer jetters. It is reinforced with a layer of solid and high-tensile synthetic fiber. It is also suitable for use to remove the debris clogged in lines or pipes.
As a reliable sewer jetting hose manufacturer, Rentone Hose can supply high-quality but affordable price sewer jetter hoses for global customers. Please feel free to ask us for a quote.
Technical Data Sheet of Sewer Jetting Hose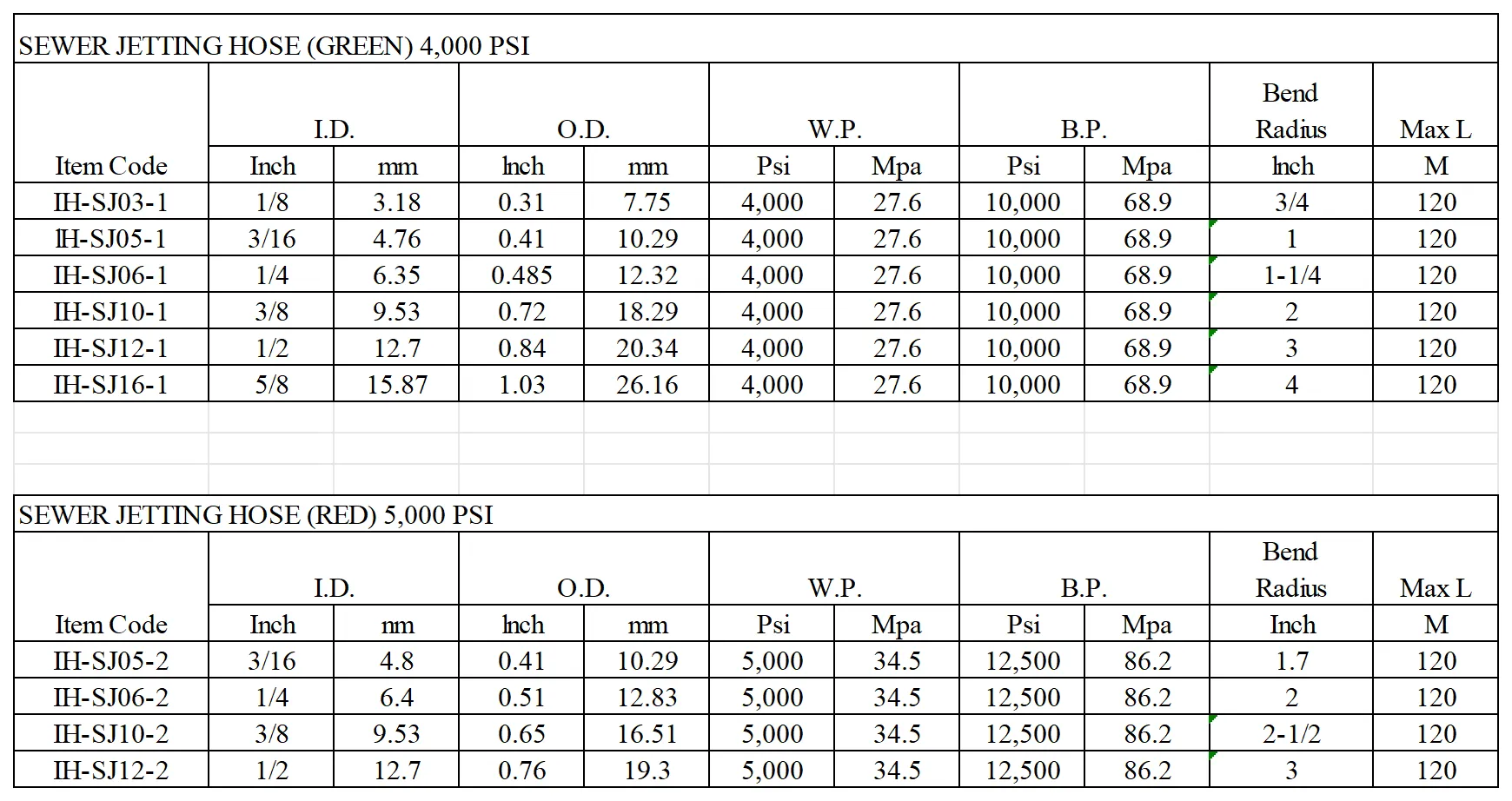 Sewer Jetting Hose Specification
Working Temperature: -40℃ – +50℃ (-40℉ – +122℉)
Operating Pressure: 2000 to 5000 psi
Features And Benefits
Highly durable and weather and abrasion-resistant
Excellent flexibility and kink resistance
Low friction and high tensile strength
Can operate a broad pressure range from 2000 to 5000 psi
Sewer Jetting Hose Applications
The sewer jetting hose is ideal for a variety of applications in high-pressure sewer jetting equipment, clogged lines, pipes, lateral sewer lines, etc.