Product Description
UHMWPE Chemical Discharge Hose is a flexible and lightweight chemical hose made from ultra-high molecular weight polyethylene, primarily designed to discharge and transfer various chemical solutions and solvents. It has an abrasion-resistant tube, a highly durable and kink-resistant reinforcement layer made from solid wire helix and high tensile textile plies, and greater flexibility and weather-resistant cover. It has excellent properties perfectly suited for many industrial and chemical applications.
Technical Data Sheet of UHMWPE Chemical Discharge Hose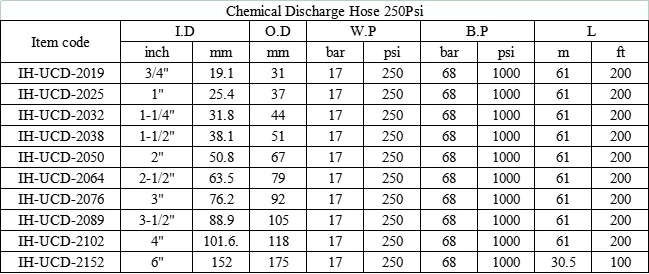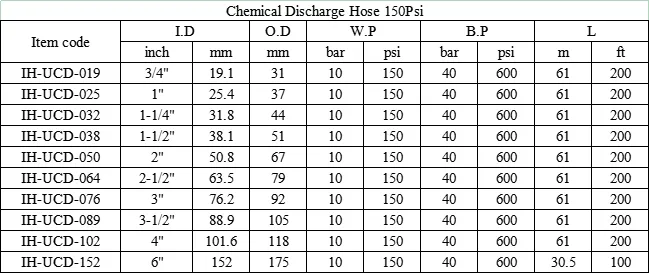 Features And Benefits
Higher flexibility than traditional smooth cover chemical hose
Excellent resistance to chemicals, weather, and abrasion
Kink and crush resistance
Handle 98% of the chemical/acid
Chemical Hose Applications
A lightweight and flexible rubber made from UHMWPE has excellent use in transferring a wide range of chemicals, petroleum-based products, oils, and typical industrial and chemical applications.